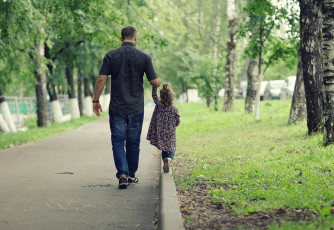 Sport
Sports class while going home
You don't need to always spend a lot of time doing sport related activities. With a few very easy tips and tricks you can implement them in your day to day life, while getting joy and positive effect out of it all. Moreover, this is an excellent way how to develop toddlers skills and agility.
While in pre-school, children have to learn and fully develop basic skills – walking, running, throwing, grabbing, jumping, crawling, climbing, etc. That in turn develops stability and coordination.
Tips and tricks on how to implement these activities on your walk home (or any other walk, for example, when going to the shop or just going out for a walk):
1. Walking right behind your mom/dad/brother/sister,
2. Walking by the rhythm of music,
3. Walking, while throwing your legs up high.
Just like that you can also implement many playful elements – while throwing up your legs, you can act like some sort of an animal, a target can be found and you can race someone to it, etc. You can also use small obstacles (for example, the lines on the pavement, small pits) – children can be encouraged to jump over them (with one or both legs) or jump from the sides of the pavement. The most important thing is to be creative!
It is important to remember that the skill of movement is created only when it's developed slowly, over time – going from easy to difficult movements with higher coordination and stability skills.