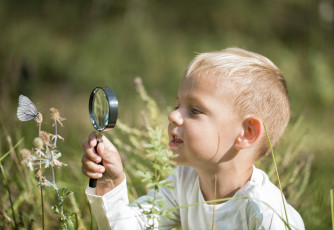 Vide
Ieteikumi, dodoties ekskursijā
Siltajā laikā, kad ir iespēja pētīt dabu nenosalstot, ir arī lielāka vēlme doties ekskursijās un izzināt apkārt notiekošo – augšanas, ziedēšanas, plaukšanas procesus. Iepazīt dažādus dzīvniekus un iegūt daudz jaunu zināšanu. Taču, kas jāņem vērā, dodoties iepazīt dabu?
Lai izlemtu, kurp vispār doties ekskursijā, ir svarīgi izprast, kas ir tas vienojošais temats, par ko bērni šobrīd vairāk interesējas. Iespējams, ka mazāko bērnu grupiņām būs grūti muzeju apmeklējumi, taču interesanti dabas parkā.
Plānojiet ekskursiju jau laicīgi, lai vecāki var rēķināties ar tās izmaksām, piemēram, ēšanas vai transporta izmaksām. Tāpat vairāki vecāki priecātos pieteikties līdzi kā palīgi, ja vien ir gana laika to ieplānot.
Ja ekskursija ir plānota dabā, tad noteikti jānodrošinās ar pretodu līdzekļiem un saules aizsargkrēmu. Šo noteikti jāsaskaņo arī ar vecākiem, lai bērnam nesāktos dažādas alerģijas.
Gatavojoties ekskursijai, izveidojiet katrs savu ilustrēto, līdzi ņemamo lietu sarakstu, lai to bērns mājās nodod arī vecākiem. Piemēram, līdzi ņemam 1) brokastis kārbiņā; 2) saules aizsargkrēms un cepure; 3) siltāka virsjaka.
Īpaši vasarā, kad ķermenis daudz vairāk svīst, ir nepieciešams regulārāk dzert ūdeni. Tāpēc līdzi ņemamo lietu sarakstā noteikti jāpievieno arī ūdens. Ekskursijas laikā audzinātājam jāatceras ik pa laikam atgādināt bērniem par to, ka ir jāpadzeras.
Ieplānojiet kādu brīvu atpūtas brīdi, kad vienkārši rotaļāties. Līdzi var paņemt bumbu vai kādu mierīgu spēli, kuru atpūšoties izspēlēt, pirms došanās tālāk.
Protams, ekskursijas sākumā, pirms došanās piedzīvojumos, audzinātājs sarīko kopīgu drošības pasākumu un noteikumu izrunāšanu.