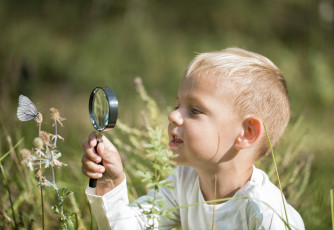 Environment
Tips for when you are going on a field trip
In the warm weather, when it is possible to study in nature without freezing, there is also a greater willingness to go on trips and to explore the processes of growing, blooming, flowering. Get to know different animals and get a lot of new knowledge. But what should be taken into account when going to learn about nature?
To decide where to go on a trip at all, it is important to figure out what is the unifying subject that children are more interested in at the moment. Smaller children's groups are likely to have more difficult museum visits, but it would be interesting for them to be in nature park.
Plan the trip in time so that parents can count on its costs, such as eating or transport costs. Similarly, several parents would be happy to apply as assistants, provided that there is enough time to schedule them.
If the tour is planned in nature, it must be provided with anti-mosquito features and sunscreen creams. This must also be coordinated with parents, so that the child does not have any allergies you don't know about.
Preparing for the tour, make each of your illustrated, follow-up lists, so that the child also takes it home to the parents. For example, take 1) breakfast in the box; 2) sunscreen cream and cap; 3) warmer jacket.
Especially in the summer, when the body sweats much more, it needs to drink water more regularly. Water must therefore be added to the list of things to take with you. During the tour, the teacher should remember to remind children from time to time to drink.
Plan a free rest moment when just to play. You can take a ball or a peaceful game to play during your rest before you go on.
Of course, before this field trip teacher must talk with children about all of the rules, that need to be remembered.