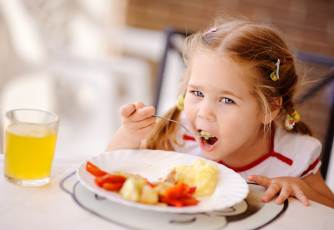 Nutrition
Music-accompanied lunch
The child hears sound from the moment he or she is in her mother's stomach. In the beginning when baby learns to distinguish them and slowly discovers the world through sound and music. In the early days, children react specifically to music that parents tend to play. The child becomes calm and listens with interest.
The idea for nursery schools: to dine in silence, accompanied by peaceful music. Both classical music and acoustic melding will fit. Calm music is recommended for lunch, as it is time before bedtime, when the first half of the day's energy storage for a child has been emptied. Such music will help you relax and eat lunch peacefully. Silence, in turn, will allow you to enjoy the moment and food.
You can also do anything else, outside dancing and singing lessons. For example, in the morning, when you meet children in the garden, you can hear encouraging and motivating music that gives children the pleasure of meeting each other and going to play. Also, in creative lessons scheduled for the course of the day, listen to cheerful and inspiring but not too slow music.