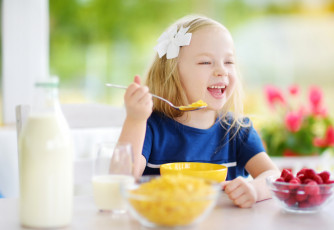 Nutrition
Lunch outside
The magic of summer is that we can move everything from indoor to outdoor. Closer to nature and in fresh air. In addition, being in the fresh air before noon will guarantee sweet and relaxing sleep.

By dividing into groups, one group of children may have the task of taking care of the table -to count how many children are in the kindergarten that day, so that even plates and utensils can be placed on the table. Another group can have the task of helping cooks both cook and serve food, pouring drink in each of the mugs.

By entrusting the child with one of these important tasks, he learns to take responsibility and accomplish the work he has been entrusted with, and to engage in joint group work, to share his duties. It's important that everyone gets some tasks.

The idea: Start preparing for the lunch table in the morning, for example, by creating personalized table cards, providing fresh flowers or creating paper flowers, arranging them in a vase. Learn to fold napkins neatly and create other creative things to make lunch outside glamorous.