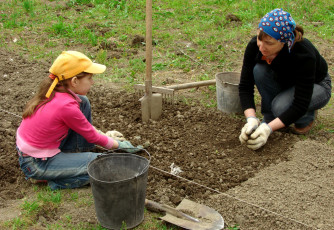 Environment
The big spring cleaning in the kindergarten
The big spring cleaning – an event in Latvia, where every spring for one day everyone is invited to clean up the envirnoment around them.
It is customary that the great works of cleaning take place in the spring, but every season can be suitable for carrying out appropriate jobs and, above all, for children, parents and kindergarten employees.
Preschool CreaKids has been supporting the Big Spring Cleaning (Lielā Talka) Initiative for several years and is also organising it in their pre-schools. The head of the preschool, Daina Kājiņa, says that there are several benefits of joint working – a work that makes it possible to assess the environment around you, a mutual corollary that makes the relationship between parents and kindergarten employees even better, a time spent together, culminating in eating soup cooked on the fire.
What should be taken into account by the co-organisers?
It is desirable for the worklist to include everything from small tasks to major works, to provide some flexibility in the organisation of tasks, to take in acocunt the fact that all tasks can not be done, and to consider scenarios in the event of bad weather. It is no less important to plan in advance what will be needed to do everything. "Our worklist has had tasks ranging from planting flowers to cleaning up a sandbox. "When the parents had gathered, we asked dads to do the biggest work while Mummy's and the children were working in flower beds," Daina says. Organizing work is easier if you have a large blackboard that spells out all the jobs to do. As a result, the planned jobs were done in a few hours and then it was possible to dedicate time to relax and have fun.
Communication with parents
It is very important to find a positive way to communicate with parents about the planned support. "It is pleasing when the parents are responsive and we are very happy about every parent, who comes, but there should be no condemnation of those who for some reason have not come. After all, we don't know the reasons why someone hasn't come – maybe he's doing the spring cleaning in another, more important place," In any case, positive and favourable treatment must first come from the pre-school side.
When organising a pre-school cleaning event we should not raise any special expectations, the event may provide an opportunity to talk to one of the parents with whom daily conversations may not be sufficiently frequent. Not least, before talking to the kindergarten employees, they also have their own feelings and understanding of the upcoming event. In the end, the leader of the small group is directly the teacher of the group.
Thanking to parents after cleaning
There are cases where thank you's for the work are made with a message – thanks to the parents who came. ""Thanks you"s should sound motivating both to those who were and those who were not present. For example, thank you for doing so much at this time with relatively small resources," advice is given by the leader of CreaKids.