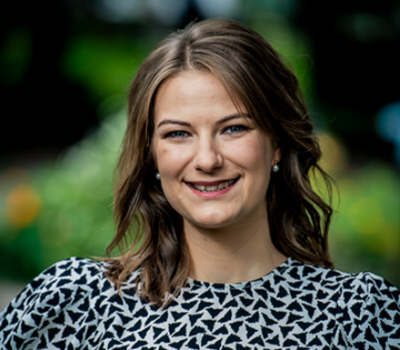 Dialogue
What is the role of parents in the preschool education process?
Preschool "CreaKids" branch manager Zane Rumberga-Pliena
Preschool is the place where children get their first socialization experience and develop both intellectually and emotionally. In order to ensure optimal development and well-being of children, cooperation between parents and teachers is essential. Only mutual trust and cooperation can ensure the implementation of the child's best interests, however, how do parents understand how actively to engage and cooperate? And how does a preschool understand how much involvement to ask from parents?

The basis of any successful cooperation is trust and mutual understanding. Preschool teachers play an important role at this stage of a child's life and work to provide a safe, motivating and developmental environment. The well-being and development of the child is also in the interests of every parent, so the involvement of parents in preschool education is also essential. It helps both the children and the parents themselves. For example, if parents stay at the preschool with their child during the adaptation, they get to know the daily rhythm and the teachers, which helps to strengthen the parents' trust in the preschool. And, of course, it also helps children to reduce anxiety as they get used to new surroundings and people.

Meeting once a year or every day?

Regular, transparent and open communication is important in the cooperation of parents with the preschool, however, how to understand how active and frequent communication is necessary? Teachers and parents regularly exchange information about children's achievements, growth and daily activities. At the parent meetings, there is an opportunity to discuss the group's organizational issues and plans. On the other hand, in order to discuss the issues of individual development of each child, separate meetings are also held once or twice a year. If necessary, such individual meetings are also possible more often. It is important for both parents and teachers to realize that from regular communication benefits both sides – it allows the preschool to better understand the child's needs, while parents can get involved in the learning process, monitor the child's progress and feel safe about their children.

The best solution for a child

Parents should not only receive open and regular information about their child, but also be ready to share it equally actively. Teachers should also be aware of events outside preschool that can affect a child's emotional well-being. Only in this way can they adapt and provide the child with the necessary support. Parents know their child best, their characteristics, and by sharing this information, they help teachers find the most appropriate approach for each child. Both teachers and parents should be ready to listen to the advice and opinion of the other party in order to find the best solution for the child together.
The same approach in preschool and at home

If parents with their knowledge can help to understand the child's personality, then teachers with their professional experience can give valuable recommendations and advice on how to promote the child's development also outside preschool and create a coordinated approach (e.g. activities, daily routine, nutrition) both at home and in preschool. Parents can also share family traditions and values that promote diverse learning and the development of the child's personality.

So many different children, so many different ways of communication

Every child and family is different, so there is no single golden formula for how much and actively parents should be involved in the preschool education process. For someone, an extended meeting once a year is enough, but for someone else, a conversation with the teacher is needed every day. This is completely normal. There are safer, more independent and communicative children who quickly adapt to a new environment and team, and there are quieter and more insecure children who need more active parental involvement.
The task of the preschool is to be open, ready to cooperate, to seek compromises and the best solutions for every child – if such an environment is provided, parents will also feel comfortable approaching the teachers. Cooperation is essential to ensure optimal development of the child. Both parties should be interested and open to communication, respect each other and recognize each other's values. Only by creating a common path can teachers and parents help a child develop and build strong core values that will accompany him throughout his life.