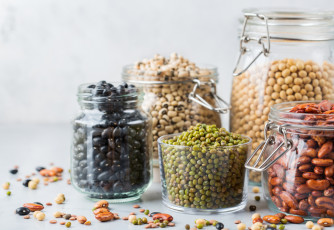 Dialogue
The Long Bean – Support for Positive Behavior
Support for positive behavior is a great tool how to promote positive vibes and a desire to act better. A teacher from Daugavpils 4th special needs pre-school educational institution, group name "Fairytale", named Irīna Ahipova shares her experience on how to their institution works with children.
"In our preschool educational institution, we are starting the programme "Support for Positive Behavior". Because of this project us – the teachers are searching and using various ideas to promote a very simple and a very important thing in our group – positive behavior. To help the children become more responsible and to understand responsibility in relation with their behavior. It is important to remember that positive self-esteem and trust should be developed from very young age.
Self-esteem is very important for children. It is the main component of the creation of one's personality. If self-esteem is appropriate aka the child can objectively view their abilities, then that can already be is a huge step towards a successful life.
To motive children for positive behavior, for the children to be able to evaluate their own behavior and to notice their own successes, I decided to create "success situations" for the children. By creating a success situation, children become more confident and their self-esteem raises. Experience and appreciation for their actions reinforces motivation and allow them to tackle much harder tasks.
I got the idea – "Long Bean". At the end of every day, children can evaluate their successes and behavior, what was successful, what has to be worked on and children do that all on their own. On every locker there is a small, understandable table, where children draw an emoticon – a smiley face, if everything was a success, or a sad face, if they have to try more, or any other face, that the child chooses. In this interesting and simple idea, there is one rule. After self-evaluation, children count how many smiley faces they have. And the rule is following – every child can take the same amount of beans from their bank (jar) as they have smiley faces collected. During one day a child can collect up to five beans. Every jar has levels. When they reach the highest level of the jar, they can expect a surprise."
Watch the video: https://youtu.be/1R4YIa5pGEs