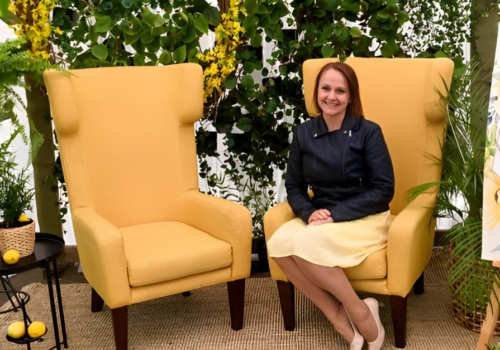 Dialogue
Six recommendations on how to prepare for the start of school through play

Preschool "CreaKids" branch manager Kristīne Zvaigzne

For preschool children, play is the main way to learn- both at home and in kindergarten. Playing is not a separate process that competes with learning, but an opportunity to learn new skills with joy and positive emotions. It's also a great way to prepare for the start of school – there are lots of things children can do at home with their parents, learning skills that will be useful later in school and in life in general.

Cooking a meal together

One of the easiest and most effective ways to involve a child in daily activities is to prepare a meal together. It will help you gain new skills and knowledge – read recipes, measure ingredients, choose and prepare healthy dishes, and it's a way to motivate you to try something new. Cooking helps children learn how different ingredients and technologies are used to prepare food, as well as getting to know the origin of different products – while cooking, you can discuss how vegetables and fruits grow, how milk and eggs are produced, etc. Finally, food prepared together will certainly taste much better.

A walk with tasks

Another thing that is recommended to introduce into everyday life is walks with jointly created task sheets. In order to make the usual daily walk much more exciting and educational, several tasks can be prepared together beforehand, for example agreeing that specific things will be searched for during the walk – a swing, a bird, a bicycle, a cat, etc. Take the sheet with you when you go out, and the child notes when the relevant thing is noticed. You can definitely read street and shop names, car license plates and other things together. Such activities promote communication, cooperation and creativity, which are important elements for a child's development and achievements at school.

Meaningful use of technology

Children's natural interest in technology can be channeled into a positive direction by using technology as a useful tool to enhance a child's learning abilities. There are a variety of educational apps and games that are designed to help children improve their math, reading, and writing skills. These apps and games often contain interactive elements and rely on elements of play and fun, helping children learn with joy. Sharing technology and discussing safety rules will also help increase your child's knowledge of online safety. The most important thing is to combine the use of technology with other activities to maintain a healthy balance.

Advice from preschool teachers

When thinking about educational games and play, you can definitely ask preschool teachers for advice. Educators can recommend various activities that will help the child develop the skills necessary for school, moreover, it is best to identify what each child's strengths are, but which areas still need to be improved.

A balance between learning play and rest

It is important to remember that the learning process, even if it takes place through play, must be balanced with rest and the child playing in his class, because excessive learning can cause resistance and adversely affect the child's motivation and interest. A balance between study and rest will help you stay motivated and able to study effectively. Even in moments when the child is apparently doing nothing, he is actually developing his imagination and creativity.

Time, attention and love

Finally, it is important for parents to remember that each child develops at their own pace and in their own way. There is no need to force a child to study too much or play a particular game if he is not ready. It is much more important to create an environment where the child can develop naturally through play and daily activities. The most valuable way to help your child prepare for school is to give him time, attention and love.