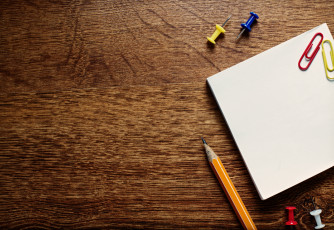 Dialogue
For successful communication: A note in the kid's locker for the teacher
The kindergarten "Creakids" offers and in their kindergarten implements the idea, that betters communication in between teachers, nannies and parents of the youngest children.
"Please, put the red hat on Anna, when you go outside", "would be nice if Karl wore the warm jacket today", "would be happy, if Mark changed into formal clothes after lunch". There are many day to day things parents ask, and it is impossible to remember all of them. And because of it it's so easy for a conflict to start between teachers and parents.
Of course, one way of dealing with this is just stating that it is impossible to remember all of it and do it all, and that will leave both sides dissatisfied. The other way to go about this issue is finding a solution and think of how could we make teachers lives easier, while still listening to things, parents want.
An amazing solutions is the idea, "Creakids" learnt from Iceland (or Norway?), where every kid's locker has a little pocket in front of it, where parents can put in little notes for the teachers. There they can write, which clothes to wear or in which occasions they should change.
It's not simply putting these notes inside the locker – this special pocket outside of it, that resembles an envelope, can be used to pass on important information – whether that's parent to teacher, teacher to parent, or, on certain occasions, parent to parent.
Even though, this method is used with younger kids, who can't tell the teacher what their parents want yet, it can be useful with the older children as well.