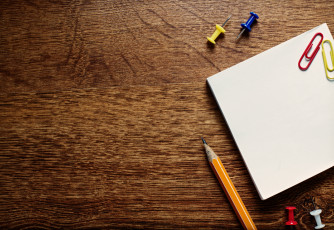 Dialogs
Veiksmīgai komunikācijai: Bērna skapītī zīmīte audzinātājai
Bērnudārzs "Creakids" piedāvā un savā pirmsskolā īsteno ideju, kas uzlabo komunikāciju starp mazāko bērnu grupiņu audzinātājām, auklītēm un vecākiem.
Lūgums Annai, ejot ārā, uzvilkt sarkano cepuri. Būtu ļoti jauki, ja Kārlis šodien vilktu silto jaku. Priecātos, ja Marks pēc launaga pārģērbtos svētku drēbēs. Daudz dažādu ikdienas lūgumu, kurus atcerēties audzinātājām pilnīgi saprotamu iemeslu dēļ ir neiespējami. To dēļ ik viegli var rasties pārpratumi starp vecākiem un audzinātājām.
Protams, viens variants ir pateikt, ka to visu nevar ne atcerēties, ne īstenot, saglabājot neapmierinātību abās pusēs, bet otrs variants – meklēt risinājumu un domāt, kā atvieglot audzinātājas darbu un vienlaikus uzklausīt vecāku vēlmes.
Lielisks risinājums šai problēmai ir bērnudārzā "CreaKids" īstenotā ideja par "kabatiņām" pie bērnu skapīša durvīm, kurā vecāks var uzrakstīt un ielikt lapiņu ar savu vēlmi vai norādījumiem par to, kas bērnam jāuzvelk, vai arī kādos gadījumos jāvelk kuras drēbes.
Tā nav vienkārši skapītī ielikta zīmīte, bet pie bērna skapīša durvīm īpaši ierīkota speciāla aploksnei līdzīga kabatiņa, kurā var ielikt un nodot sev svarīgu informāciju gan vecāks audzinātājai, gan arī audzinātāja vecākam, kā arī nepieciešamības gadījumā vecāks – vecākam.
Lai arī šī metode tiek izmantota mazāko bērnu grupiņās, kurās bērns pats vēl nemāk izstāstīt un nodot vecāku lūgumu, tā ir liekama lietā arī vecākajās grupiņās.