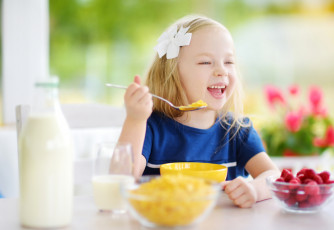 Kultūra
Ēdiens – viena no kultūras liecībām
Iepazīstot dažādu valstu kultūras, noteikti ir jārunā arī par kulinārijas pasaules daudzveidību.
Skaidrs, ka mēs visi kaut ko ēdam, bet dažādās kultūrās ēdienu atšķirība var būt ļoti liela, kuru ir vērts iepazīt jau no bērnības. Lai to darītu, var pirmsskolā rīkot:
Tematiskās dienas – tās var būt vai nu atšķirīgu kultūru nedēļas, vai arī var katru dienu uzmanību veltīt kādai citai tautai un tās ēšanas paradumiem.
Ģimeņu vakarus – katra ģimene prezentē savu mīļāko vai tradicionālo ēdienu. Šajā gadījumā papildus ieguvums ir arī grupiņas biedru labāka iepazīšana un komandas darbs vecākiem kopā ar bērniem.
Var aicināt uz bērnudārzu kādas kultūras pārstāvi (tas var būt arī vecāks vai kāds skolotājs), lai viņš novada bērniem nodarbību, kopīgi gatavojot kādu ēdienu.
Var pieiet radoši un, piemēram, rīkot augļu dienas, kur katrs atnes kādu augli un kopīgi izpēta, kurai tautai tas ir visraksturīgākais, kurās valstīs auglis aug brīvā dabā, bet kurās nopērkams tikai veikalā. Līdzīgi var darīt ar garšvielām, dārzeņiem un citām lietām.
Lai gan vislabāk paliek atmiņā tās lietas, kurās bērns pats ir iesaistījies, pagaršojis un darbojies līdzi, protams, vienmēr ir iespēja izmantot arī krāsainus attēlus vai videomateriālus. Tāpat, mācoties par ēdienu, vienmēr svarīgi atcerēties, ka ne visi bērni var ēst visus produktus un ar to jābūt īpaši uzmanīgiem, iepriekš pārrunājot šos jautājumus ar vecākiem. Tāpat bērnudārzā nevajadzētu aizrauties ar pārāk asiem, vai arī ļoti eksotiskiem ēdieniem, pie kuriem bērni nav pieraduši.