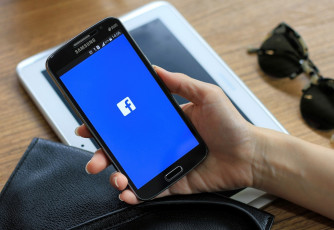 Dialogs
Veiksmīgai saziņai: slēgtā Facebook grupa
Vecākiem ir svarīga bērna labsajūta bērnudārzā, un, protams, viens no veidiem, kā par to pārliecināties, ir aprunāties ar grupiņas skolotāju. Tomēr ne vienmēr no rīta vai vakarā tam atliek laika nedz pašiem vecākiem, nedz arī darbiniekiem, kuriem ir jāvelta uzmanība pārējiem grupiņas bērniem.
Lai vecākos radītu sirdsmieru un arī sniegtu pilnvērtīgu priekšstatu par bērnu gaitām dienas laikā, bērnudārzā "CreaKids" katrai grupiņai ir izveidota slēgtā Facebook grupa, kurai pieeja ir vienīgi vecākiem un bērnudārza darbiniekiem. Tajā ik dienu skolotājas vai skolotāju palīgi ievieto bildes un informāciju par konkrētajā dienā interesantākajām nodarbēm, mirkļus no mācību procesa, vai arī no atpūtas un ēdienreizēm.
Tāpat slēgtajā grupā ir iespēja uzzināt par gaidāmajiem notikumiem bērnudārzā un dažkārt tiek ieliktas aptaujas, ja ātri nepieciešams iegūt vecāku viedokli kādā konkrētā jautājumā.
Informāciju, kas iegūta slēgtajā Facebook grupā, vecāki vakarā veiksmīgi var izmantot sarunām ar bērnu, pārrunājot dienas gaitā piedzīvoto.
Tāpat katra mēneša sākumā grupiņu skolotājas vecākiem nosūta e-pastu ar attiecīgā mēneša plānu. Tajā ir ieskats un darba plāns katrai konkrētajai dienai, informācija par svarīgākajiem mēneša notikumiem un jubilāriem. Ja kādā no aktivitātēm ir nepieciešama vecāku līdzdalība, vai arī kaut ko nepieciešams sagādāt, arī par to ģimenes uzzina mēneša sākumā izsūtītajā plānā.