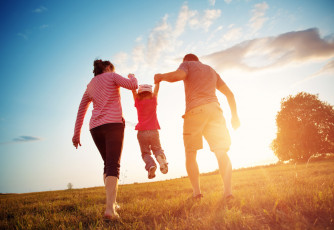 Dialogue
Skills that regard responsible lifestyle can be taught as early as kindergarten
NordPlus Junior 2017 project "Responsible lifestyle" is an exchange of experience between kindergartens in three countries – Latvia, Iceland and Norway. During the project there have been expert visits, discussions and different activites, with the purpose of encouraging creativity and innovations in the education of pre-schools, as well as encouraging international experience and cooperation. Project started in 2017 and it is represented by three kindergartens – "CreaKids" from Latvia, "Laeringsverkstedet" from Norway and "Reykjakot" from Iceland.
The name itself – "Responsible lifestyle" – came by observing the adult community and its interest in topics such as protecting the environment, healthy eating and active lifestyle. Children learn to understand these topics at home with their families, but the authors of this project thought, that these topics should be discussed in a place, where children spend most of their time – in kindergartens. These places are the best places, where to learn these things, because children between the ages of 3 to 7 are open to any new information and building habits, that will be with them for a long time.
Project takes place in all three countries at the same time and due to the project pre-school teachers have exchange trips, different workshops and tours, to be inspired for new ideas on how to improve the environment, quality of education and develop cooperation between cultures, while evaluating everthing, that has been done before. The best thing out of the project is positive thinging and a dialogue not only between the teachers, but also children and their parents.
In the basis of the project there are 5 subjects with diferent tasks and challanges for the teachers and the children, which are implemented in their day to day life:
Healthy eating – encouraging children to eat healthy.
Active lifestyle – ecouraging children to lead an active lifestyle, filled with movement.
Nature and evironment – teaching children to understand eco-system.
Positive dialogue – developing a positive dialogue that is meant for cooperation and constructiveness.
Cultural differences – understand the differences around us.
As successful examples of the project "Responsible lifestyle" tasks, we can see "Window sill gardens", "Dinners to-go", sport's days, cooking with children, salad and soup eating championships etc. As well as that, we have created an internet platform happykids.mabo.lv, on which teachers and parents can find ideas, suggestions and exchange experiences. Even though the NordPlus project "Responsible lifestyle" happens for two years, it has been proven, that the affect will last for much longer.