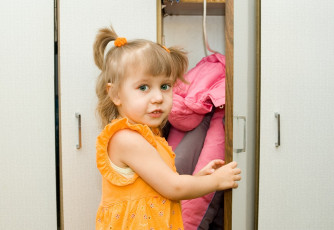 Culture
What should be in the child's kindergarten locker?
The child's locker in the kindergarten is a place to store all their belongings. Sometimes it is bursting from all the things in there and out of it the mountains of toys and used napkins fall, but other times it is impossible to find the most important things.
Kristīne Zvaigzne, a Creakids teacher, shares her tips on what should be in the locker. She points out that in kindergarten children spend up to 12 hours and every day is filled with activities, so it's worth thinking about having everything in the small cupboard that can be needed during the day.
It should be remembered that the contents of the locker will vary at different times of the year, so when the seasons change, it is particularly important to check it and remember to replace the thin gloves to thicker ones or put in a hat that will protect the child from the summer sun.
The cupboard should contain:
– day-to-day changing clothes for indoors–comfortable clothing;
– a thicker sweater or jacket for colder weather;
– additional stockings and a set of underwear, if the child happens to get wet;
– a pair of spare gloves suitable for the season;
– a hat for a hotter time;
– rain clothes;
– rubber boots;
– napkins;
– A comb.